About Dr. Trenton Talbitzer
Home » About Dr. Trenton Talbitzer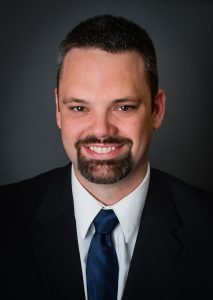 Dr. Trenton Talbitzer graduated from Kearney High School in 2005. He attended the University of Nebraska at Kearney where he obtained a double major in Psychology and Biology graduating in May of 2009. While attending UNK, he married his high school sweetheart Sarah (Garringer).
After graduating from UNK in 2009, Dr. Talbitzer and his wife moved to Chesterfield, MO, a suburb of St. Louis, to attend Logan College of Chiropractic. While at Logan, he chose an accelerated academic path that allowed him to complete the five and a half year program in three and a half years. He also underwent additional studies to earn a Bachelors of Science in Human Biology and a Masters in Nutrition and Human Performance. Dr. Talbitzer graduated from Logan in December of 2012.
Upon completion of his Chiropractic education, Dr. Talbitzer and his wife decided to return to Kearney with their son, Jackson, to pursue a chiropractic practice. They are both from Kearney and believe that it is a wonderful place to live and raise a family. Since moving back to Kearney they have added a daughter, Elise, to their family. He started as an independent contractor at Platte Valley Chiropractic Acupuncture & Wellness Center in 2013 working with Dr. Scott Sole.
Since graduation Dr. Talbitzer has become certified in acupuncture and the SHAPE Reclaimed Program. He also underwent an additional 300 hour training and passed a written and practical exam to become a Board Certified Chiropractic Internist. Utilizing his Functional Medicine training, Dr. Talbitzer can treat many internal conditions without the use of prescription drugs or surgeries. In August of 2019, Dr. Talbitzer purchased Platte Valley Chiropractic from Dr. Sole and now he and his wife run the clinic together.
Dr. Talbitzer believes that health is more than an absence of pain. Health is a state where the body is operating at an optimal level. His goal is to help each of his patients achieve their personal optimal health through the use of adjustments, nutrition, pharmaceutical grade supplements, and lifestyle changes.